Since 2004, Luxury Bridge Holidays has delighted its passengers, viewing the world in style. Our all-inclusive tours provide innovative itineraries and an enchanting insight into countries and their cultures. The meticulously planned holidays include some of the world's finest luxury accommodation, as well as a virtual who's who of restaurants sure to delight even the most excitable food lover.
Our staff pride themselves on personalized attention. From special flight schedules to taking care of luggage, each individual's needs are seen to. All you need do is relax as our expert guides ensure that your trip is both enjoyable and informative. Combine this with special shopping trips, fashion tips and entry into exclusive clubs and your perfect holiday is complete. Bridge lessons and sessions are held daily so there is as much or as little to do as your mood dictates. What could be more enjoyable then travelling to the world's most beautiful locations with others who share a common love of bridge?
Founder Matt Mullamphy first represented Australia at the World Bridge Championships in 1989. In addition to winning over 30 national titles, he has represented his country with distinction on eight occasions, winning a gold medal at the Far East Championships as well as silver and bronze medals at World level. Matt's passion for travel began when he toured extensively throughout Asia and Africa as a cast member of the highly successful international production of "Les Miserables". This experience equipped Matt with a strong understanding of foreign cultures and a unique view of what the world has to offer. Upon returning to Australia Matt continued to play and teach bridge and in 2006 he opened the Harbourview Bridge Club.
Over the past twenty years, Luxury Bridge Holidays have run highly successful trips to many idyllic cities including Venice, London, St Petersburg, Paris, Florence and Dubai as well as numerous five star locations throughout Asia and Australia. The itineraries for 2024 are just as exciting with journeys to New Zealand, Spain, Morocco, Ubud Bali & Orange.
EXPERIENCE CULTURE & HISTORY IN COMFORT & STYLE
TAKE YOUR BRIDGE GAME ACROSS THE GLOBE

SHOP FOR ALL THE LUXURIES THE WORLD HAS TO OFFER

ENJOY SOME OF THE WORLD'S FINEST ACCOMODATION

DELIGHT YOUR SENSES WITH HAUTE DINING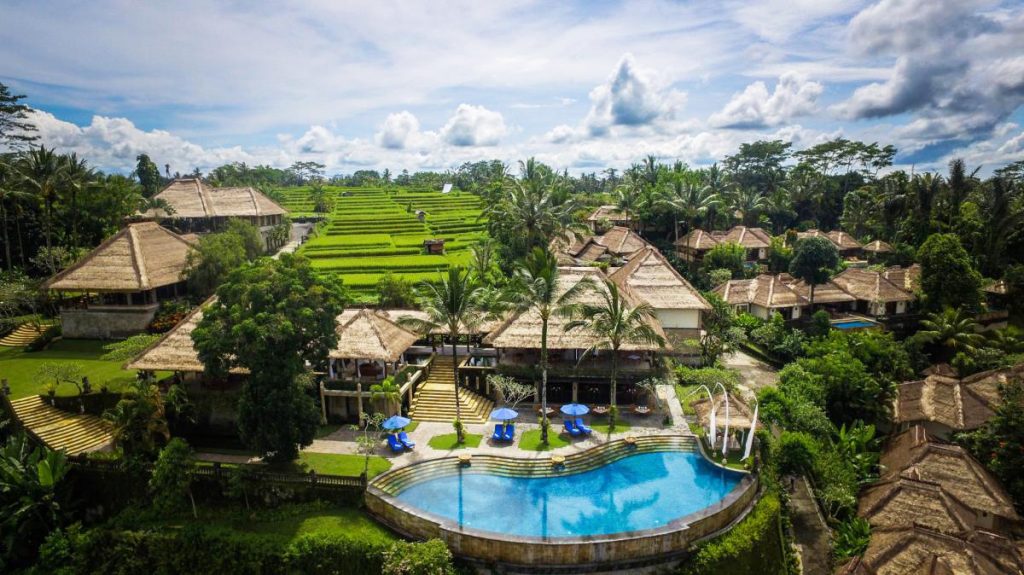 June 2024
Surrounded by green, terraced hills around one hour's drive from the bustling south, Ubud is the heart of Bali, where everyday traditional dances and elaborate temple ceremonies add colour to gentle, peaceful nature of the local Hindu inhabitants.
At the very top of the Ayung Valley lies the luxurious Puri Wulandari. With just 35 villas built into the side of valley - each 200m2 in size and with unobstructed views of the Mount Agung and the valley below - your home in paradise includes a private pool, indoor and outdoor showers, walk-in baths and a Balinese day bed to relax and listen to the sounds of birds and soft, distant drums.
As the artistic centre of the island, Ubud is home to silversmiths, stone carvers, ceramicists and painters. The Ubud Royal Palace and the famous Ubud Art Market are all on the must see list. A magnet for the spiritual and food lovers alike, Ubud is home to the islands finest restaurants.
A perfect, relaxed setting to improve your bridge, indulge in some yoga and enjoy some of the finest cuisine this island has to offer.